Curly hair makes any woman beautiful. Every person who doesn't have curls admires them. But very few of us who do not have curls know the amount of effort and dedication that goes into making those curls look beautiful. So, for all those curly hair women out there, here's a loud call to all of you.
Read more 11 Best Hair Curling Irons in India
1. Mamaearth Onion Hair Mask
The Mamaearth Hair masks moisturize your hair. This is a very useful product since it also helps in straightening your hair. Applying a hair mask on wet hair would be preferable. Applying a mask for more time leads to the absorption of more protein thus landing into hair breakage.
4.0 out of 5
Rs.590
200g
2. WOW Aloe Vera Gel for Skin and Hair
This is another product that will help you lock moisture in your hair. WOW Aloe Vera Gel also helps in giving a good smell and feel to hair. Aloe Vera gels can be used by mixing with oil, shampoo, conditioner, or any other styling product. This Aloe Vera Gel doesn't cover your curls like other gels, instead, they help your curls flow freely. So, if you want your curls to be loose and free, then the WOW Aloe Vera Gel would be a good option.
4.2 out of 5
Rs. 245
100ml
3. Ashba Botanics Conditioner for Curly Hair
Conditioners are helpful when chosen carefully. For curly hair, always try looking for hair conditioners with labels – "For curly hair", "Anti-frizz", "Deep Moisturizing", etc. Such conditioners, help hydrate your hair. For naturally curly hair, Ashba Botanics hair conditioner would be a perfect choice. Conditioners are always used with shampoos – also known to be their best friend.
4.3 out of 5
Rs. 1099
100 ml
4. Nabhi Sutra Hair Growth Oil
The Nabhi Sutra is the first belly button oil made in India. It not only encourages natural wellness but also encourages good and healthy products. Over and above it also supports hair growth. The Hair growth oil also helps remove dandruff. The Nabhi Sutra oil also helps reduce hair fall. The ingredients include Coconut oil, black seed oil, tea tree oil, and many more natural ingredients. Moreover, there are no chemicals in this product.
Customer Rating (out of 5)
4.4
Rs. 499
15 ml
5. L'Oreal Paris Professional Spray Mousse
Mousse is one of those very few curly hair products that are non-resistant to curly hair. Mousse allows the curls to flow. Mousse is capable of holding naturally rough hair. Mousse can make your hair soft. Applying mousse on your hair would make you want to touch your hair frequently.
4.2 out of 5
Rs. 830
250 ml
6. Curl up Curl Defining Cream
The Curl Up cream is somewhat a sigh of relief for those who have frizzy hair. This curl cream nourishes your hair. It is said to give life to your curls. If you want to go for work and need a quick solution to your frizzy hair, then probably Curl Up cream the right choice for you.
4.0 out of 5
Rs. 690
100 g
7. Biotique Bio Mountain Ebony Vitalizing Serum
This is a lotion formed serum. Biotique Bio Mountain Serum helps to promote new hair. The target audience is both men and women. The serum is flexible and can be used for any hair type. The serum can be applied to dry scalp and massaged gently. The country of origin is India.
3.9 out of 5
Rs. 138
12o ml
8. Herbal Essentials Argan Oil of Morocco Shampoo
The benefits can be availed only if the correct shampoo is chosen. For curly hair, try selecting shampoos with "anti-frizz", "deep moisturizing" labels. The shampoo provides nourishment to the hair and makes them soft. For overall satisfaction, try using shampoos with conditioners.
4 out of 5
Rs.420
100 ml
9. Cantu Shea Butter for Natural Hair Curl Activator Cream, 12oz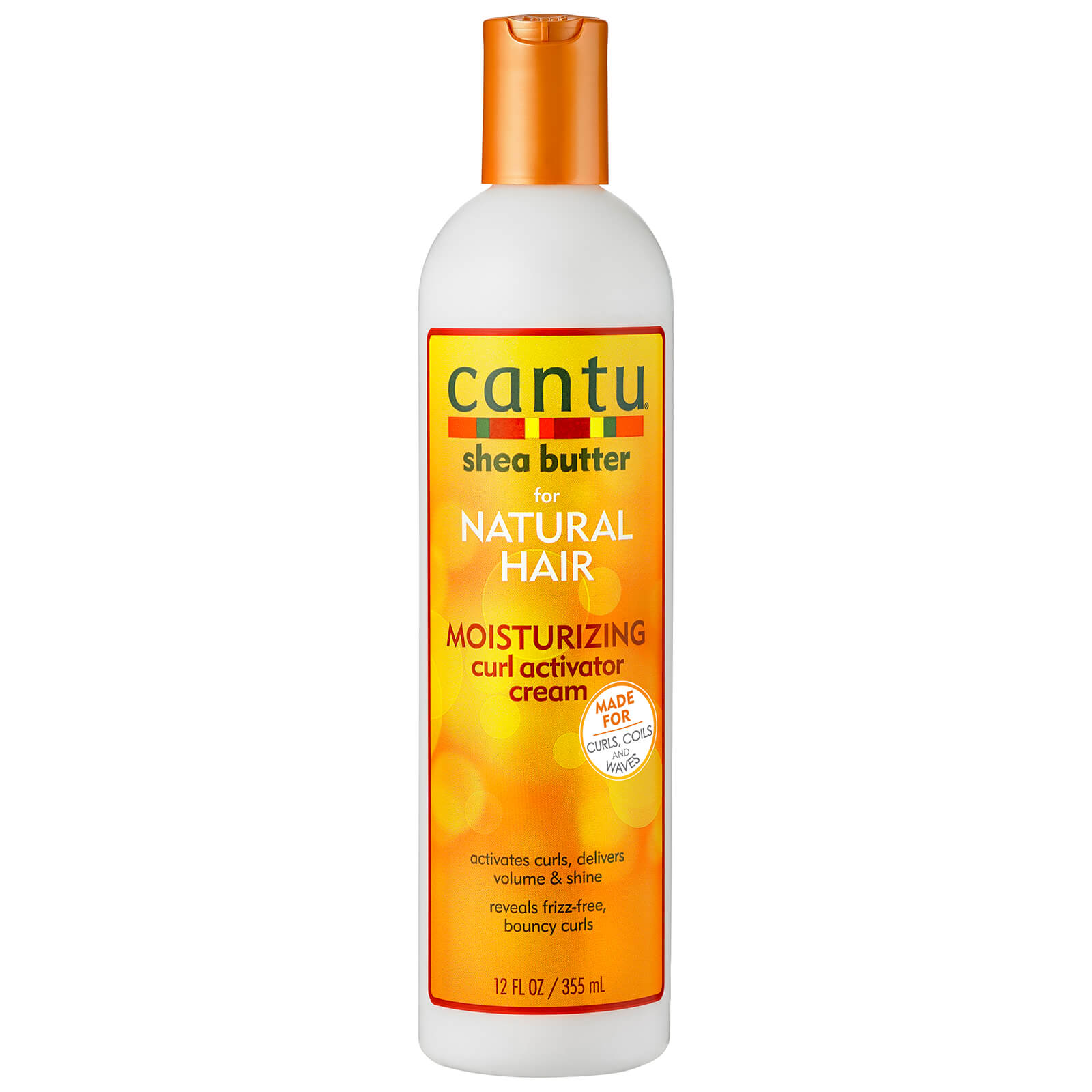 The Cantu Shea Butter Cream will provide life to your curls. It makes the hair frizz-free and smooth. the given product is known to give volume to hair along with giving them an extra shine. The Cantu Activating Cream would be a great option for wash n' go.
4.1 out of 5
Rs. 995
100g
10. Fix my Curls Defining Hair Gel for Curly and Wavy Hair
Oils are the most important part of fixing curls. The Fix my Curls gives all the benefits of an oil without any after-effects like stickiness or flaking. This hair gel moisturizes your hair. The Jojoba oil present in this hair gel gives your hair good strength. Overall, the Fix my Curls makes your curls manageable.
3.8 out of 5
Rs. 736
150g
11. BBlunt High Definition Curl Leave-In Cream
The BBlunt High Definition Cream gives your hair the perfect care it deserves. This leave-in cream adds definition to your curls. It has to be applied on hair and leave it to dry. Your natural curls will become intact. This can be the perfect partner for your curls during parties or at work.
3.6 out of 5
Rs. 550g
150g
12. Streax PRO Hair Serum Vita Gloss
The Streax PRO Hair Serum is a very good option for the everyday styling of hair. it is suitable for all hair types. The Vita Gloss makes hair manageable and removes frizz. The serum makes hair smooth and gives shine to it. You just have to take 2-3 drops of serum on your hand and apply it evenly to your hair.
4.1 out of 5
Rs. 198
100 ml
These were some of the products for all the curly girls out there. Curly hair when treated properly is very enviable. Whether you want to go to work or party, these products can be a good partner for your hair.
Read more The 12 Best Hair Curling Irons in India