Body washes have become very much popular today and have replaced soaps to a very big extent. People prefer body washes over soaps as they are easy to use, are more durable than soaps, and can be easily carried or kept as per the needs of the person who is using it. Various body washes are available with many features and are made according to the skin type of people, body washes for rough skin, oily skin, sensitive skin, etc all are present. Also, the ingredients of body washes are of a very good quality which include- nagroli, almond oil, etc and all of these keep the body hydrated and good.
Some of the most common and good body washes are mentioned below which can help to enhance the skin –
Know more 10 Blissful Body Washes to Add Bliss to Your Life
1. Cerave body wash
This body wash is super gentle and does not dry the skin. It helps to strengthen and protect the skin barrier which boosts the skin moisture level and keeps the skin hydrated. It is a fragrance-free formula with ceramides. It is a very soothing body wash and can give relief from dry skin to the user.
2. Necessaire the body wash
It contains a gel- oil formula that cleanses the skin without stripping it and a blend of marula, cacao, and meadowfoam oils that add plenty of moisture to the skin and keeps it healthy. It is free from sulfates, phthalates, and mineral oil. This body wash is applied all over the body and acts as a multivitamin cleanser for the skin.
3. Drunk elephant kamili cream body cleanser
It is infused with marula oil, Sacha inch seed oil, and sweet almond oil which does not let the skin dry and keeps the skin hydrated and cleansed for long. This body washes cleanser gently cleanses the skin by using a stack of very mild surfactants. It does not have any fragrance.
4. Grown alchemist body cleanser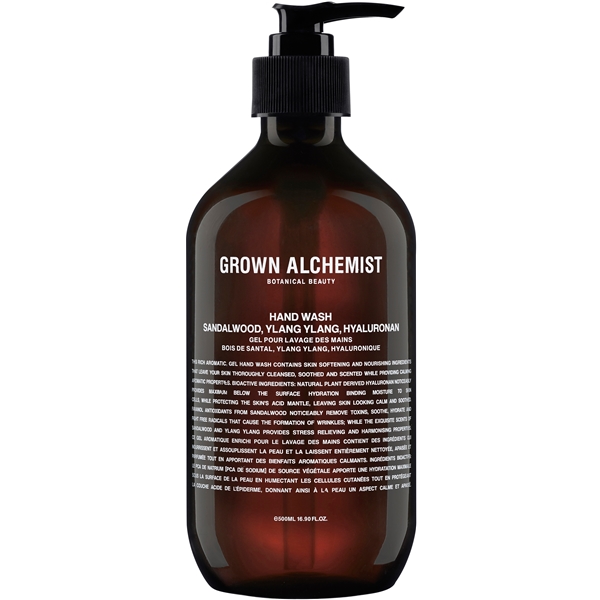 This is a vegan body wash that turns a basic 10 min shower into an aromatherapy experience. It contains negroli, tangerine, and rosemary extracts which hydrates the skin and also softens and smoothens it. It is preferred by many people as it gives a soothing and desirable skin to the user.
5. Le Labo Rose 31 shower gel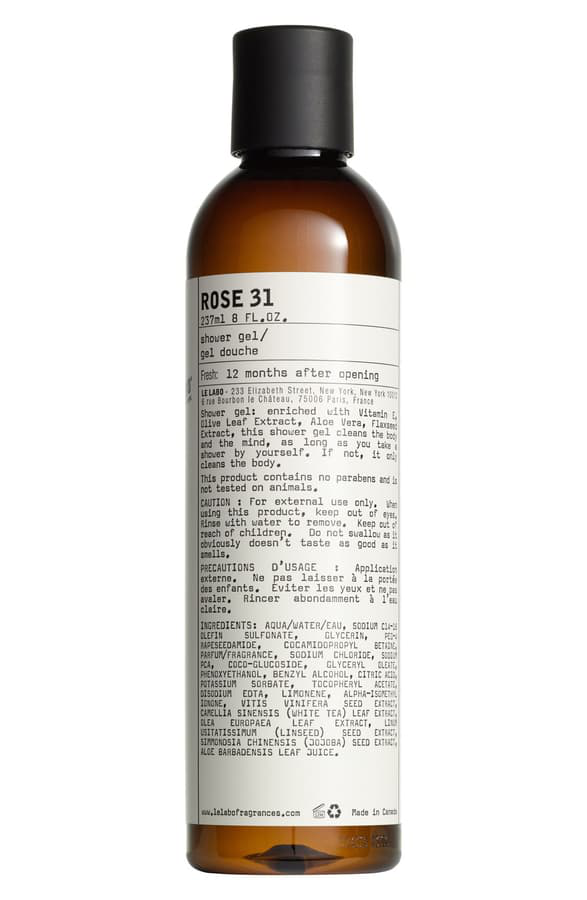 This body wash has a woody floral fragrance that is paired with vitamin E and aloe vera to soothe and hydrate the skin. It leaves the skin with a sweet scent and does not make skin dry. It is considered as one of the best-selling body wash due to its good results.
6. Dove jojoba oil body wash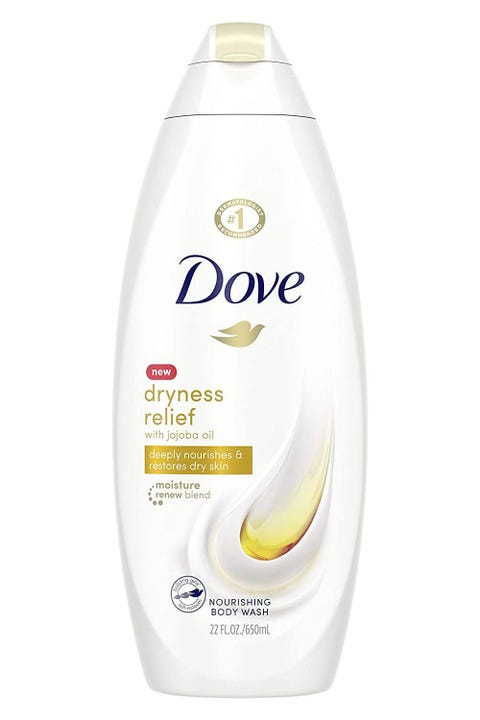 It is a sulfate-free body wash that does not leave the skin dry when it is rinsed off. The packed jojoba oil in the wash lock moisture in the skin and prevents it from dryness which makes it a favourite of many. It gives a very rich, creamy lather and a very pleasant smell.
7. Aveeno daily moisturizing body wash with soothing oat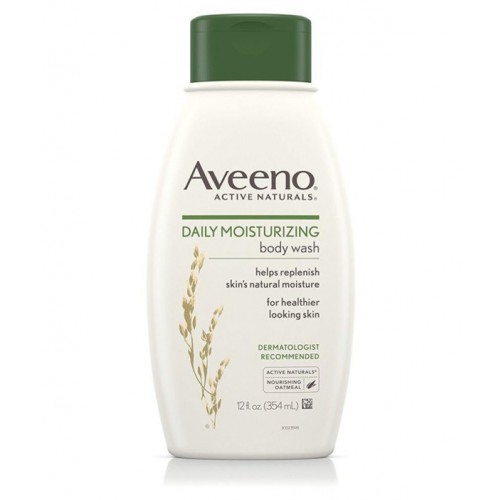 This body wash contains colloidal oatmeal which not only soothes irritation and protects the skin, but it also works to attract moisture which does not let the skin dry when it is rinsed off. It is a creamy body wash and always gives the desired results to the user.
8. Murad acne body wash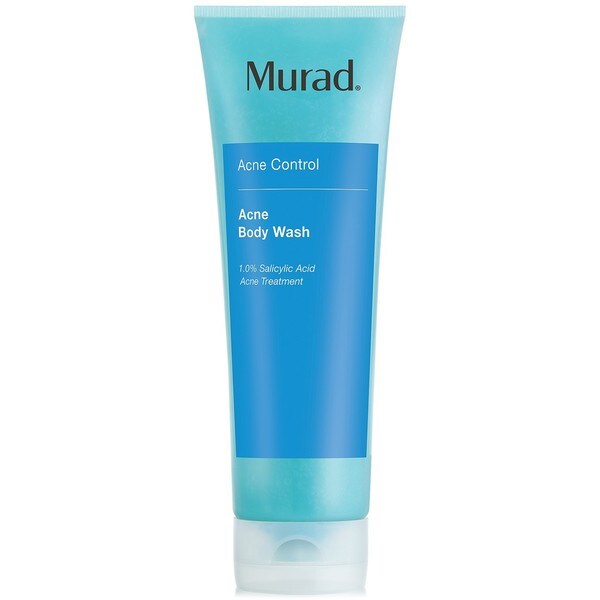 This body wash is best to deal with body acne. It has 1% salicylic acid and helps to clear out the gunk and oil from pores which prevent breakouts from popping up. It also prevents the skin from breaking and gives desirable results.
9. Cetaphil ultra-gentle body
It contains aloe vera, vitamin B5, and glycerine which keeps the body hydrated and prevents any kind of irritation. It is a fragrance-free body wash. It gently cleanses even the skin which is very sensitive and moisturizes the skin. It keeps the skin nourished.
10. Glossier body hero daily oil wash
It is an oil-based body wash that cleanses the skin without stripping. The oil present in it helps gently and effectively to clean the skin and unlike regular soap, it protects the moisture barrier, so it stays soft and supple.
11. Orib cote d'Azur replenishing body washes
This body wash has a fancy smell of hi, citrus, and floral notes and is also packed with oils that include sweet almonds and passionflower which makes the skin soft and keeps it nourished.
12. Cerave psoriasis moisturizing cleanser with salicylic acid
It is a special body wash that contains salicylic and lactic acid that gently exfoliates and gets rid of dry skin. It is also infused with ceramides to strengthen skin barriers.
13. Olay shea butter scent foaming whip body wash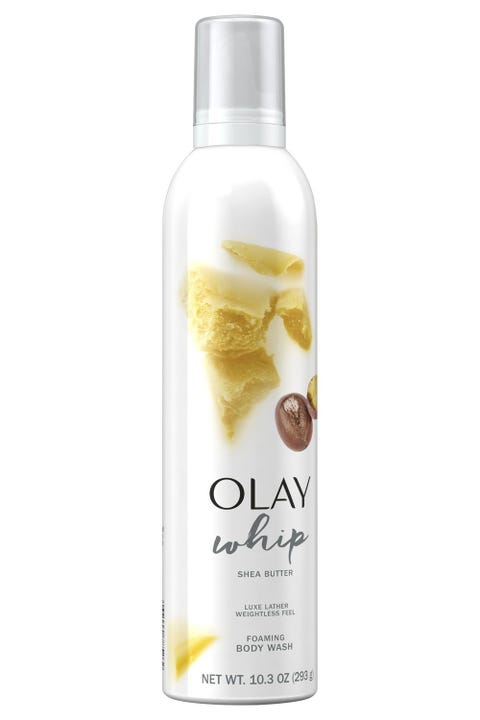 It is a foaming body wash that produces whipped foam by just adding one pump to water and it cleanses and moisturizes the body at the same time. It can also be used as a shaving foam. It is preferred by most of the people due to its good quality and obtained desired results by the people.
14. Softsoap body butter coconut scrub
It contains exfoliating apricot seed powder which gives the skin a mini massage while removing the dead skin cells. Moreover, it also cleanses and moisturizes the skin. It very easily indulges with the skin and makes the skin soft and smooth.
15. Seed phytonutrients body cleanser
It gently hydrates and cleanses the body and does not leave the skin dry after rinsing off. Its packaging also standouts as it is made from recyclable cardboard that contains 60% less plastic. It has no sulfates and hard chemicals that remove the impurities from the skin without damaging the skin.
All the above-mentioned body washes are of good quality and can be chosen by the user without any hesitation. Also, they are very affordable.
Know more Best Body Lotions for a Flawless Blemish-Free Skin